Based in Portsmouth, Rhode Island, Amplify Marketing has developed online marketing strategies for businesses in a variety of industries including hospitality, farming, academia, electrical contracting, and retail. We focus on connecting businesses with the right customers through effective communication. We build a customized team for each project through our network of website developers, public relations specialists, copy writers and graphic designers.
Katherine Gagliano has developed marketing strategies for Random Hou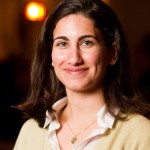 se, Inc. as well as many small and mid-size businesses. After completing an undergraduate degree in English at Wesleyan University she earned a Certificate in Digital Media Marketing from New York University. She served on the board of the Portsmouth Business Association for four years in the capacity of both Communications Chair and Vice President. Katherine currently serves on the Board of Directors of the Aquidneck Land Trust as the Advancement Chair.